The Editorial Council of the
Journal of Prosthetic Dentistry
The Editorial Council was created in 1950 as a non-profit corporation with the responsibilities to publish a journal as an outlet for evidence-based information, and to provide opportunities for the exchange of ideas and the advancement of knowledge in prosthetic and restorative dentistry through other media and resources.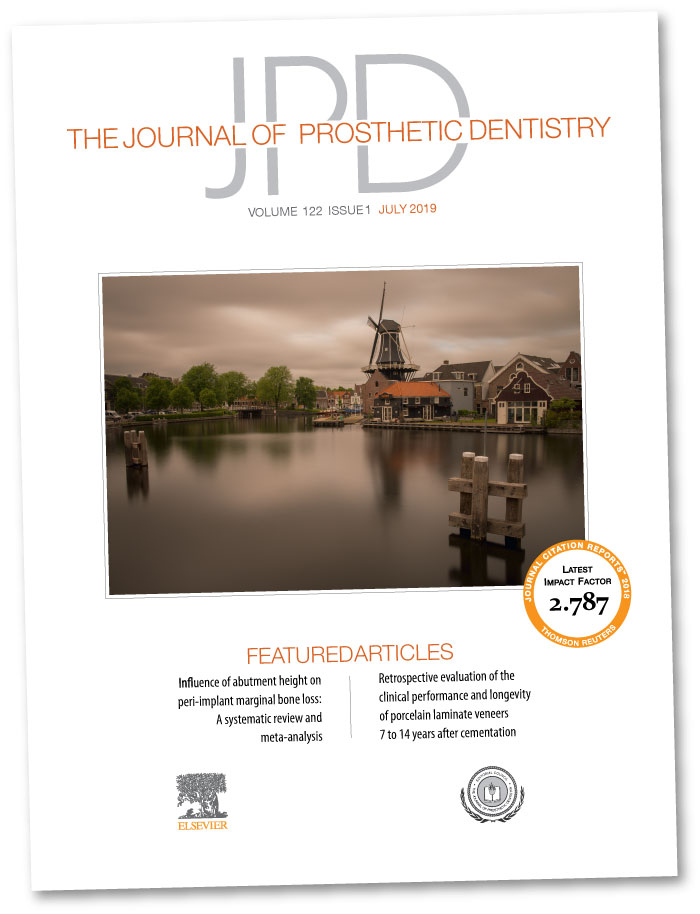 The Journal of Prosthetic Dentistry
The Journal of Prosthetic Dentistry is a highly respected and trusted educational resource. The Journal is the official publication for 31 leading U.S. and international sponsoring organizations and is the leading professional journal devoted exclusively to prosthetic and restorative dentistry.
In keeping with our mission to provide a means for the interchange of ideas reflecting the complete scope of clinical practice in fixed, removable and implant prosthodontics, maxillofacial prosthetics, restorative dentistry and dental technology, the Editorial Council of The Journal of Prosthetic Dentistry, through it Awards and Grants program, makes funds available to eligible organizations. These funds are awarded to support activities which will ultimately lead to manuscript publication in The Journal of Prosthetic Dentistry or enhance communication and cooperation among dental communities through the World Wide Web.